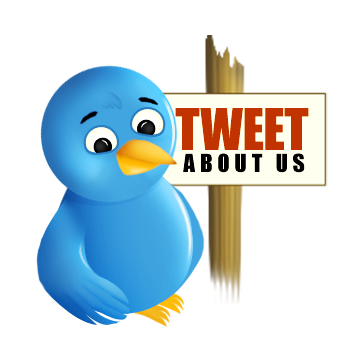 Everyone collects utilities, and most folks have a list of a few that they feel are indispensable.  Here's mine.  Each has a distinct purpose, and I probably touch each at least a few times a week.  For me, util means utilitarian and it means don't clutter my tray.  If it saves me time, and seamlessly integrates with my life, it's the bomb. Many/most are free some aren't. Those that aren't free are very likely worth your 30-day trial, and perhaps your money.
Here are most of the contents of my C:\UTILS folder. These are all well loved and used.  I wouldn't recommend them if I didn't use them constantly. Things on this list are here because I dig them. No one paid money to be on this list and no money is accepted to be on this list.
Personal Plug:

Discover more cool tools and programming tips on my weekly Podcast with Carl Franklin -

Hanselminutes

(

Podcast Feed

/

Podcast Archives

) - "Our show is guaranteed not to waste your time. Free free to listen in double speed and waste half as much."
This is the Updated for 2009 Version of my 2003, 2005, 2006, and 2007 List, and currently subsumes all my other lists. Link to http://www.hanselman.com/tools when referencing the latest Hanselman Ultimate Tools List. Feel free to get involved here in the comments, post corrections, or suggestions for future submissions. I very likely made mistakes, and probably forgot a few utilities that I use often.
New Entries to the 2009 Ultimate Tools are in Red. There are dozens of additions and many updated and corrected entries and fixed links. I started doing this list for SIX YEARS which is like 42 internet years ago. I've also removed some older stuff that no long matters in 2009.
Japanese Translation: Yasushi Aoki has translated the 2009 Tools List to Japanese! You can find it here http://www.hanselman.com/tools/ja-jp/ 訳: 青木靖.
NOTE: Please don't reproduce this in its entirety, I'd rather you link to http://www.hanselman.com/tools. I appreciate your enthusiasm, but posts like this take a lot of work on my part and I'd appreciate that work staying where it is and linked to, rather than being copy/pasted around the 'net. If you're reading this content and you're not at http://www.hanselman.com/, perhaps you'd like to join us at the original URL?
The Big Ten Life and Work-Changing Utilities
"But these go to eleven..." - Nigel Tufnel
Rocking Sweet Windows 7 Specific Stuff
"Windows 7 is so full of win" - Overheard at Starbucks
A (.NET) Developer's Life
"Sometimes I think sensitive people are more capable of reflection because they have to shut the world out to function." - @mfeathers
LINQPad - Interactively query your databases with LINQ with this tool from Joseph Albahari. A fantastic learning tool for those who are just getting into LINQ or for those who want a code snippet IDE to execute any C# or VB expression. Free and wonderful. There's a whole list of LINQ related tools on Jim Wooley's site as well.
FireBug - Arguably the most powerful in-browser IDE available. It's a complete x-ray into your browser including HTML, CSS and JavaScript, all live on the page. A must have.
Microsoft Web Platform Installer - When I need to take a machine from fresh install to developer machine quickly, I start at http://www.microsoft.com/web/ and use the Platform Installer to get SQL Express, Visual Studio Express and several dozen other applications installed fast. It's also nice in that it'll setup PHP and ASP.NET open source applications easily.
.NET Reflector - If you haven't heard of Reflector you're probably not a .NET developer. The tool that changed the world and the way we learn about .NET. Download it, select an interesting method and hit the space bar. Take the time to install the Add-Ins and check out the amazing static analysis you can do with things like the Diff and Graph.
THREE WAY TIE: Notepad2 or Notepad++ (Scite also uses the same codebase) or E-TextEditor - The first two are great text editors. Each has first class CR/LF support, ANSI to Unicode switching, whitespace and line ending graphics and Mouse Wheel Zooming. A must. Here's how to completely replacenotepad.exe. Personally I renamed Notepad2.exe to "n.exe" which saves me a few dozen "otepad"s a day. Here's how to have Notepad2 be your View Source Editor. Here's how to add Notepad2 to the Explorer context menu. E-TextEditor is new on the block this year, inspired by TextMate in the Macintosh. It includes a "bundle" system that uses the scripting power of the Cygwin Linux-like environment for Windows to provide a more IDE-like experience than Notepad2 or Notepad++. It costs, though, but you should absolutely try it's 30-day trial before you shell out your US$35.

Notepad++ is built on the same fundamental codebase as Notepad2, and includes tabbed editing and more language syntax highlighting. Is one better than the other? They are different. I use Notepad2 as a better Notepad, but more and more I find myself using E-TextEditor aka TextMate for Windows when I need to crunch serious text. As with all opinions, there's no right answer, and I think there's room for multiple text editors in my life. These are the three I use.
I'm spending time in HippoEdit lately as well. It may just be the perfect combination of all of the above...the jury is still out, but it's worth a look.

CodeRush and Refactor! (and DxCore) - Apparently my enthusiasm for CodeRush has been noticed by a few. It just keeps getting better. However, the best kept secret about CodeRush isn't all the shiny stuff, it's the free Extensibility Engine called DxCore that brings VS.NET plugins to the masses. Don't miss out on free add-ins like CR_Documentor and ElectricEditing.

Also, spend some time with Resharper. The fight between them and CodeRush is truly a religious one and folks SWEAR by R#. Try both and decide for yourself!

ZoomIt - You need to present? Make your stuff seen. ZoomIt is so elegant and so fast, it has taken over as my #1 screen magnifier. Do try it, and spend more time with happy audiences and less time dragging a magnified window around. Believe me, I've tried at least ten different magnifiers, and ZoomIt continues to be the best. Even though there's magnification built into Windows 7 via the "Window + Plus" key, I keep ZoomIt around so I can draw on the screen like John Madden.
WinMerge or BeyondCompare - I'm a BeyondCompare person and have purchased it, but WinMerge is getting better and better. It's free, it's open source and it'll compare files and folders and help you merge your conflicted source code files like a champ.

KDiff3 is another free option with very configurable color schemas, multi-paned view, and it's cross platform on Linux, Windows and Mac.

Storm - You test a lot of Web Services? Check out Storm, it's Open Source and written in F#, but it'll let you test Web Services (of course) written in anything. A fine way to smoke test multiple web services from a single place.
NirSoft Utilities Collection - Nearly everything NirSoft does is work looking at. My favorites areMyUninstaller, a replacement for Remove Programs, and WhoIsThisDomain.

Also check out ZipInstaller; it installs utilities that don't provide their own installer! It creates icons, puts them in the folder you want and adds an uninstaller.

BugShooting - Funny how you don't know if you need an application until you need one. BugShooting is very specific - it takes screenshots, sure, but more importantly it sends them directly into your Bug Tracking system.
WinCheat - Not a tool to cheat Windows or in games, WinCheat is like Spy++ in that it lets you dig deep into the internals of the PE format and the Win32 Windowing subsystems. I'm consistently surprised how often I need an app like this.
Telerik Code Converter - Website that converts C# to VB and VB to C#.
Kaxaml - The original and still the most awesome notepad for XAML, a must for WPF or Silverlight developers.
MSBuildShellExtension - Really ought to be built in. Right-click on any .NET project and build it directly from Explorer.
FireBug - Arguably the most powerful in-browser IDE available. It's a complete x-ray into your browser including HTML, CSS and JavaScript, all live on the page. A must have. It's on the list twice. Go get it.
WebDeveloper for FireFox - If you're the last developer to download FireFox, or you're holding off, WebDeveloper is a solid reason to switch to FireFox NOW. It's amazing and has to be used to be believed. It consolidates at least 2 dozens useful functions for those who sling ASP.NET or HTML. And if you're a CSS person, the realtime CSS editing is pretty hot.
CodePaste.NET - When you write code, you need to share it.
TestDriven.NET (integrated with NCoverExplorer) - The perfect combination of Unit Testing with Visual Studio.NET. Right click and "Run Test." The output window says "Build" then switches to "Test." The best part, though, is "Test With...Debugger" as a right click that automatically starts up an external process runner, loads and starts your test. Compatible with NUnit, MBUnit and Team System. TD.NET also works with Silverlight.
Silverlight Spy - If you ask anyone who does Silverlight, they'll say there's only one must-have tool. Silverlight Spy and this is it.
NDepend - This amazing app does dependency analysis on your .NET application and presents the findings as a TreeMap.
Query Express - Wow, a Query Analyzer look-alike that doesn't suck, doesn't need an install, is wicked fast, is free and is only 100k. Pinch me, I'm dreaming.
WatiN Test Recorder - WatiN is Web Application Testing in .NET, and this Test Recorder will generate chunks of source for you by recording your clicks in an embedded IE browser. It makes my old WatirRecorder pale in comparison.
Jeff Key's Snippet Compiler - Sits quietly waiting for you to test a quick snippet of code or algorithm.  No need to even start VS.NET! Jeff hasn't updated it in a while, but perhaps its *re-inclusion* on this list will pressure him to get working on it again. Seriously. Jeff. Give it to me and I'll update it myself.
TreeTrim or Jeff Atwood's CleanSourcesPlus - Jeff extends on Omar's idea of a quick Explorer utility that lets you right click on any folder with code in it and get your bin,obj,debug,release directories blown away. Jeff's includes configuration options for deleting things like Resharper folders and Source Control bindings. TreeTrim is a similar command-line tool for cleaning up, but on steroids, including a plugin model.
Visual Studio Gallery - All the world's extensions to Visual Studio in one place, and ranked by the public. Easy to search and sort.
FileHelpers - This open source library is the easiest way I've found to get data out of fixed-length or delimited text files and into Sql or Excel.
MemProfiler - The amount of information this tool offers is obscene. We used this at my last job to track down a number of funky memory leak
LogParser - Get to know it, as it's a free command-line tool from Microsoft that lets you run SQL queries against a variety of log files and other system data sources, and get the results out to an array of destinations, from SQL tables to CSV files. I dig it and use it to parse my own logs
The Angle Bracket Tax (XML/HTML Stuff)
"If you use XML you have to pay the Angle Bracket Tax" - John Lam
Regular Expressions
Some people, when confronted with a problem, think "I know, I'll use regular expressions." Now they have two problems.  - Jamie Zawinski
Launchers
Scott's Note: Personally, I'm all about Windows 7 now, so I'm not using a 3rd party launcher any more as I don't see the need. However, here are some stand-outs I've used in the past that you might want to check out.
"Engage." - Jean-Luc Picard
Stuff I Just Dig
"Sweet sassy molassey." - Karl Malone
Low-Level Utilities
"Unix is user-friendly. It's just very selective about who its friends are."
Websites and Bookmarklets
"The Internet...It's a series of tubes." - Former U.S. Senator Ted Stevens
Tools for Bloggers and Those Who Read Blogs
"Never trust a computer you can't throw out a window." - Steve Wozniak
Amazoner - RoyO's applet dedicated to making it easier to create Amazon Associate links. This little. How about a Windows Live Writer plugin anyone?
Google Reader - RSS aggregators appear to be slowly dying and the winner (or only one left?) appears to be Google Reader. Although, I still read with a phat client like...
FeedValidator - If your RSS/Atom feed doesn't pass FeedValidator's tests, it's crap. Seriously. Crap.
Windows Live Writer - The ultimate offline Blog Post tool. It has an easy SDK. If you don't like it, change it.
Browser Add-Ins/Extensions
"The Internet?  Is that thing still around?" - Homer Simpson
Things Windows Forgot
"I didn't know anything about this. So I called up some folks at Microsoft, and apparently we make a lot of different image editors." - Steve Balmer
Ultramon Beta or DisplayFusion - It's not clear why, but Windows 7 doesn't have a taskbar on every monitor. However, these two tools add this functionality back.
ClipX - "ClipX is a tiny clipboard history manager. It is sweet, it is free, use it."
Console2 - An open source Windows console enhancement with transparency, different styles, and more. Yum. I found this one a few years ago and it keeps getting better.
ImgBurn - Well, yes and no. Windows 7 includes a basic ISO burning app, but ImgBurn has the right balance of clean interface and piles of technical information. I like to know exact what's happening when I burn a disk and Free ImgBurn is a joy to use. Don't let their website freak you out. It's THE burning app to get.
PureText - Ever wish Ctrl-V didn't suck? And when I say "suck" I mean, wouldn't you rather spend less of your live in Edit|Paste Special? PureText pastes plain text, purely, plainly. Free and glorious. Thanks Steve Miller
MagicISO/MagicDisk - Another great utility with a scary website. The trial is a little crippled, but you can mount ISOs on Windows (including Windows 7), create and extract image files, make bootable CDs and DVDs and more.
Paint.NET - The Paint Program that Microsoft forgot, written in .NET. If you like to live on the edge, go get the Paint.NET 3.5 Alpha build with enhanced Windows 7 features.
Wim2VHD - This is REALLY advanced stuff and Windows didn't really "forget" it as it didn't include it out of the box. If you want to make a bootable and "sys-prepped" Windows 7 Virtual Machine from your Windows 7 DVD media, this is the script for you.
TrueCrypt - I love that this is free. Create a file or partition and encrypt the heck out of it. You can even encrypt a secret drive that'll have "decoy" documents that you can give the bad guys when they torture the password out of you. Prepare your getaway drive now.
TeraCopy - I'm not sure/convinced yet that TeraCopy is really faster than RoboCopy, but it feels faster. I do a lot of network file copies that go on for hours, and TeraCopy has the right balance of a clean interface and badassness to make the list. The error recovery is top-notch also.
BareGrep and BareTail - Really everything these guys do is worth your time. There's lots of ways to get this functionality, including the GNU Utils for Windows and BareTail. The point is, it should have been included! A "tail -f" for Windows.  Great if you work with programs that write to log files and you want to watch the log as it's being written.  Also has keyword highlighting so you can see things get visually flagged as they go by. Also, who doesn't want to Grep?
PassPack or KeePass - If you have a crapload of secrets and passwords and you'd like to keep them as such, take a look at these two utils. PassPack is largely online while KeePass is totally offline. KeePass is free and open source with a very clean and very powerful interface.
Everything - You wouldn't think with Windows 7's search being awesome that there'd be a search tool on the list. However, Everything is a little different. Sometimes you just want to search everything on your system by filename. Not contents, just files. Where's "hosts" stored? Where's that Visual Studio project item zip file? Everything finds those things quickly.
SpaceSniffer - Everyone's always looking for a great tool to find out what's taking up all the space on your hard drive. SpaceSniffer is fast, pretty, fun to watch and powerful. I'm using SpaceSniffer today, but I've also liked:

DiskView - The most powerful disk usage program I've found, DiskView integrates nicely with Explorer and includes SMART disk health statistics.
SequoiaView - A fast Treemap of your disk usage. The original.
WinDirStat - There's a lot of Disk Visualization Tools out there, but this one just seems to tell me exactly what I need to know and it can be run without installation.
OverDisk - This one's stuck at version 0.11b but it's still worth a download. It's a pie chart view of your disk space usage. It runs really slow - takes forever, really - however, it's worth the wait.

Prish Image Resizer - Yes, you heard me right, son. That means Right-Click an image in Explorer and freaking RESIZE IT BABY. Lovely. Reliable. Wife loves it. Works in 32-bit and 64-bit.
BgInfo from SysInternals - If you log into a lot of boxes remotely and always wonder, where the hell is this? This wallpaper tool creates custom wallpapers with all the information you'd need, like IP Address, Box Name, Disk Space, and it's totally configurable.
SmartFtp - Say what you like, but I've tried them all, and SmartFtp is flat-out the best FTP app out there for Windows. And they get a +1 charisma for having a 64-bit version.
SharpKeys - Do you want your Right-CTRL key to map to the Windows Key? I do. Why can't I do it with Windows' Control Panel? Because Windows forgot. Thankfully Randy didn't. Remap any key in Windows.
PC De-Crapifier - So you just bought a Dell for $300 and it has a $4000 value worth of Crapware. Get ride of that poo with the De-Crapifier.
Spybot - The first thing I install when I visit a relatives house. Seriously. Step One.
Magical Jelly Bean KeyFinder - Misplace your Windows and Office Product Keys?  Find them with this.
Bulk Rename Utility - A graphical and incredible versatile way to rename large numbers of files using a myriad of patterns. Invaluable.
PSTools from SysInternals - All the command-line tools that Windows forgot...kill, loggedon, remote exec, shutdown, getsid, etc.
Terminals - An Open Source multi-tabbed Remote Desktop client. Simple and useful. In danger of fading away! Support Open Source.
TouchCursor - If you move the cursor a lot, but you don't like moving your hands, why not make I,J,K,L (where you right hand is already) move the cursor? I'm not sure it's worth $20, but it works exactly as advertised.
Synchronex - A file synchronizer, sure, but not just any file synchronizer, this one supports local, UNC, FTP, SFTP, WebDAV, ZIP and versioning. And only $20. Oy. I use it for backing up my blog on a schedule. An obtuse scripting format, more complex than SyncBack SE, but more detail oriented and powerful. Once you set it and forget it, IJW (It Just Works.) Brilliant and bananas.
Visual Studio Prompt Here - Right click on a folder and get four different "prompt here" options; cmd.exe, Visual Studio 2003, 2005, 2008, and PowerShell. Travis has the complete round-up.
Outlook AddIns and Life Organizers
"So is Outlook the Operating System now?" - Me
Evernote and RememberTheMilk - Gotta show these twice! These two apps manage notes and todos and they do it in an elegant and cross platform way. Evernote works on the Mac, Windows, iPhone, Palm Pre, Windows Mobile and BlackBerry and your notes live in the cloud. Remember The Milk is your todos any way you like them, from Google Calendar, Twitter, BlackBerry and Bookmarklets.
SyncMyCal - I've got data in Outlook Calendar and Google Calendar, and SyncMyCal was the easiest and least expensive way for me to get these two calendars in sync.
PocketMod - Has nothing to do with Outlook, but everything to do with getting organized. This tiny book is created by some creative folding and your printer. Design it and print it yourself for free.
Getting Things Done (GTD) with Outlook

ClearContext - Artificial Intelligence for your Outlook Inbox.
Speedfiler - A replacement for Move To Folder in Outlook; file your messages as fast as your can press Enter.
Taglocity - A learning system, Taglocity tags, filters, searches, and teaches itself about your mail.

Xobni - I have a love-hate relationship with this add-in. Sometimes I think it's crashing Outlook, but then I remove it and Outlook crashes anyway. It''s an amazing little connector that lives in Outlook and connects your Outlook Contacts with their LinkedIn and Facebook profiles, but that's just a tiny part of it. It also brings together conversations, threads, files exchanged and more. 
OutSync - Got a lot of contacts? Got a lot of Facebook Friends? Why not get those faces into Outlook? This'll cause the new photos in your Outlook contacts to then sync with you Windows Mobile device. Boom, someone calls, you see their face. Lightweight and clean, and free from Mel Sampat.
Contents Copyright © 2003-2009 Scott Hanselman - Please link, don't copy this list...hyperlinks to are most welcome. Please follow me on Twitter.
About Scott
Scott Hanselman is a former professor, former Chief Architect in finance, now speaker, consultant, father, diabetic, and Microsoft employee. He is a failed stand-up comic, a cornrower, and a book author.



About
Newsletter