I didn't know this picture was taken...here's us on the exhibit floor (literally) at TechEd. There's (left-to-right) Clemens, Mark Miller (from DevExpress), Me, Goskin (RD from Turkey) and Mitch Roebush.
This is us staring at CodeRush in wide-eyed amazement.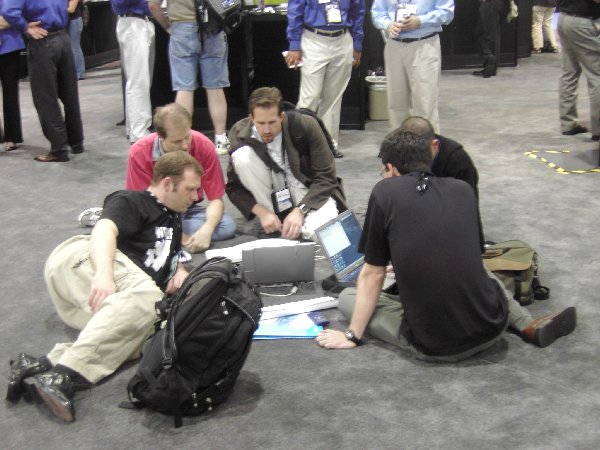 About Scott
Scott Hanselman is a former professor, former Chief Architect in finance, now speaker, consultant, father, diabetic, and Microsoft employee. He is a failed stand-up comic, a cornrower, and a book author.



About
Newsletter