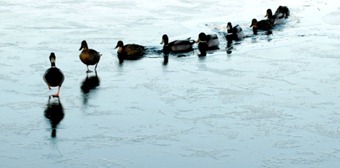 In this episode of This Developer's Life Scott and Rob talk to 4 entrepreneurs about the risks they take, and what's happened as a result. Dave Neilsen, Tom Preston-Werner, and Nate and Niki Kohari.
In this episode we talk to 4 entrepreneurs about the risks they've taken - and what's happened to them because of it:
Dave Neilsen tells us about working only for himself and what sleeping on a couch in a basement storeroom feels like
Tom Preston-Werner talks to us about founding Github and turning down $300,000 from Microsoft
Nate and Niki Kohari talks to us about starting up, and then selling, a tech company while being married
You can download the MP3 here (58 minutes) and visit our site at http://thisdeveloperslife.com.
Please consider subscribing with iTunes, or Zune. Or if you have a BitTorrent client and would like to help save us bandwidth money, as well as the bragging rights of downloading legal torrents via RSS, get our Torrent Feed at ClearBits.
See you next time!
About Scott
Scott Hanselman is a former professor, former Chief Architect in finance, now speaker, consultant, father, diabetic, and Microsoft employee. He is a failed stand-up comic, a cornrower, and a book author.



About
Newsletter