Is it sadder that:
You can only change the font size for the Reading Pane in Outlook 2003 by right clicking the tiny grey border around the Reading Pane.
When you do click the menu item then move to another email, the option switches back to Medium for the next message.
The menu items have no effect (the font sizes don't change) on 90% of corporate mail including RTF and WordMail.
Is this totally broken or am I totally broken?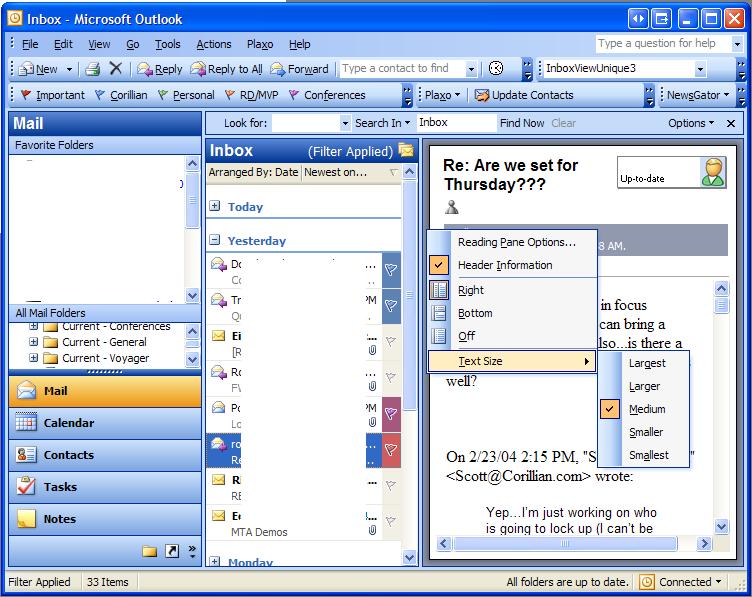 About Scott
Scott Hanselman is a former professor, former Chief Architect in finance, now speaker, consultant, father, diabetic, and Microsoft employee. He is a failed stand-up comic, a cornrower, and a book author.



About
Newsletter