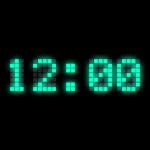 "Spring forward, fall back"
- The Idiot who invented Daylight Savings Time.
It's time to switch from Daylight Savings Time to Standard Time. I tweeted earlier that I'd gone around the house and updated, by rough count, 18 clocks. Then, I got a bunch of responses like "I've only got one," or "All mine are automatic," or "18 clocks, you're insane."
Turns out the real number is WAY more than 18. I didn't realize.
So, this is for all you folks with your microwave flashing 12:00. I decided to take a moment and really list out all the devices in my house that know the time, separating them by the ones I need to update myself and the ones that automatically update themselves. I realize I could NOT update 50% of them, if not more, and I realize I have a number of gadgets.
Fine, I like clocks. More perhaps than I realized. That said, I really only need the time right on the wristwatch I'm wearing at the time. For you young people, a wrist watch is a non-internet connected device worn often with a leather or metal strap that allowed you to glance as your arm and know the time. It did NOT have Siri, nor did it run Opera Mobile.
Most of these "don't matter" but it was the sheer number of time-keeping devices, both direct and indirect, that surprised me.
Clocks I need to change manually
Six cheap wall clocks. In bedrooms, bathrooms, playroom.
Five clock radios. Bedrooms, guest room.
Stove
Microwave above stove
Insulin Pump
Two Blood Glucose Meters
Cool Digital Binary Clock on my desk (at right)
Two car radios with clocks
Zoom H4N Recorder (for my podcast)
Casio S95 Digital Camera
Canon SLR Digital Camera
Cordless Phone Base (3 satellite phones)
Nine wrist-watches (I collect watches)
Rainbird Water Timer
Clocks that are automatically updated
Office Clock, digital with temperature (atomic)
Living room wall clock, analog (atomic)
Two cell phones (wife and I)
Two iPod Touches (kids)
Two iPads (wife and I)
HP Touchpad running Android ($99 fire sale, sue me)
Kindle
My main desktop PC
My work laptop
Polycom Desk Telephone (Lync)
Wife's Laptop
Four old random laptops (ChromeBook, macBook, etc, knocking around, usually will be donated to schools)
Synology Server (NTP)
FIOS Router (NTP)
Cisco Gigabit Bridge (NTP)
Netgear N600 WiFi Router (NTP)
XBox 360
PS3
Old PS2
Old Wii
Old Zune the wife uses
Garmin Nuvi in the Wife's Car
TiVo - Our only TV
Of course, many of these are random Craigslist tech, but even if you remove those, you've still got a lot of things keeping time around the house. 
I bet you have more things in your life that care about the time than you think. How did we survive the Year 2000 again? Oh, none of these clocks matter, that's right.
About Scott
Scott Hanselman is a former professor, former Chief Architect in finance, now speaker, consultant, father, diabetic, and Microsoft employee. He is a failed stand-up comic, a cornrower, and a book author.



About
Newsletter