The conference's second, day was today, with my session présentée en anglais, avec traduction simultanée by U.N. Certified Translators. My translators were very nice and very good. I met with them beforehand and we discussed a glossary of terms, agreed on a few things, then began. I really recommend meeting your translator if you ever find yourself in a real-time situation. They are truly your voice, and they speak for you. Why not meet your voice and see what they have to say? :)
After my talk on Internationalization (i18n) in ASP.NET, Mo and I hung out with our wonderful new friend Rachid from Algeria. Rachid Berkani Ingénieur développement à Cogitar en Algérie, Depuis plus de 10 ans comme développeur et chef de projet dans le développement et intégration d'applications and is a very kind person as well! We had a very long walk and talk, and visited the Hassan II Mosque again (we drove by before) and walked around it. It was afternoon prayer, and as non-Muslims we stayed out of the way. Visiting hours are in the morning.
You literally have to see it to believe it. It's immense, and it's half built on the sea, and half on land.

The Mosque juts out of the port and is largely over the water.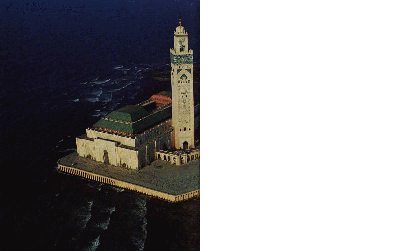 There is no picture I could show you that would accurately express the scope of this.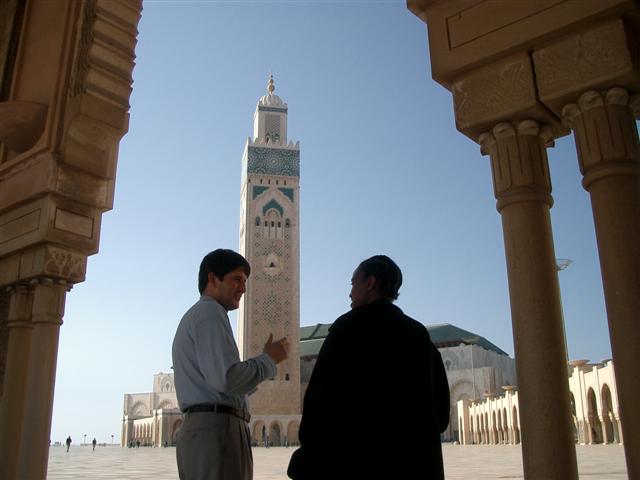 There is a man to the left of this side - that might help give a sense of scale. This is one of the small fountains to the left of the Mosque.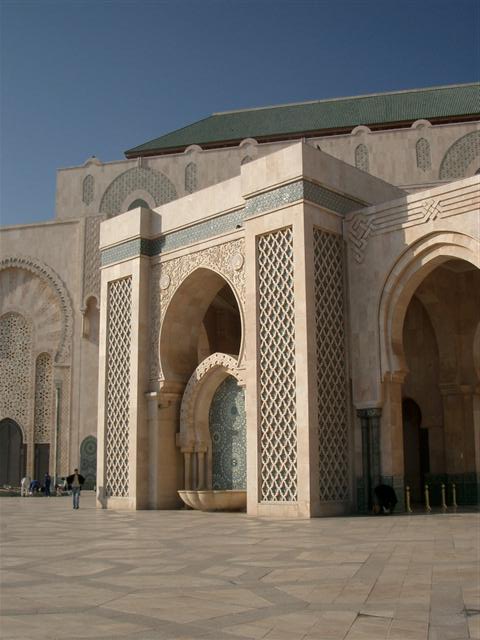 Here is the pool where we had lunch, outside the Hyatt's conference center. The conference center, and the entire conference is pure class. Lunch, while crowed, was very good.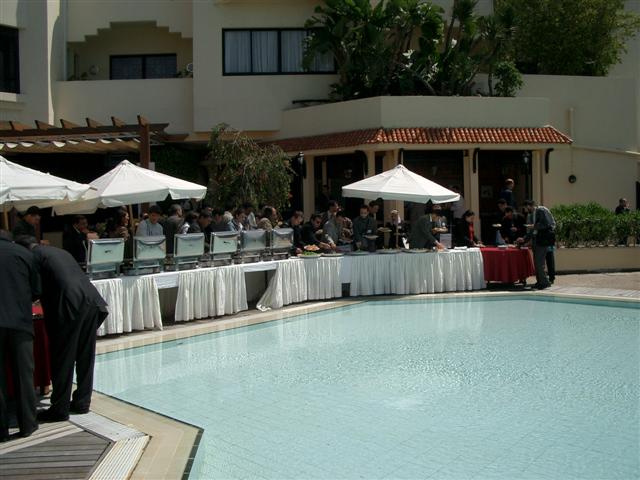 Here is Ingo, Clemens and myself. Sadly while I share German/Austrian ancestry with these gentlemen, I did not inherit this thing called "cool."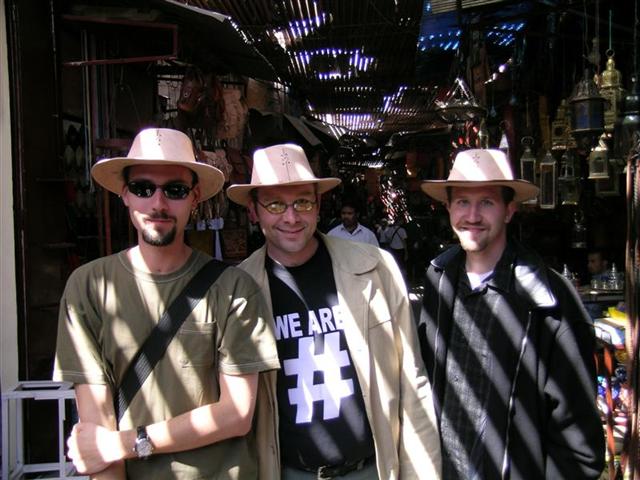 The conference rooms are nice; here's the Moroccan Minister of Education speaking to the group.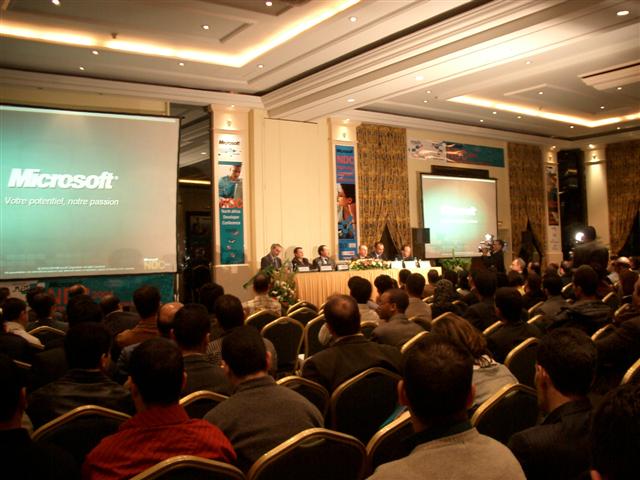 We were also blessed enough to go to dinner at Malek's Parents' house. If you can call it a house; it's beautifully decorated palace. The food topped Chez Ali - it was plentiful and wonderful and truly authentic. His parents were very gracious hosts and incredibly thoughtful.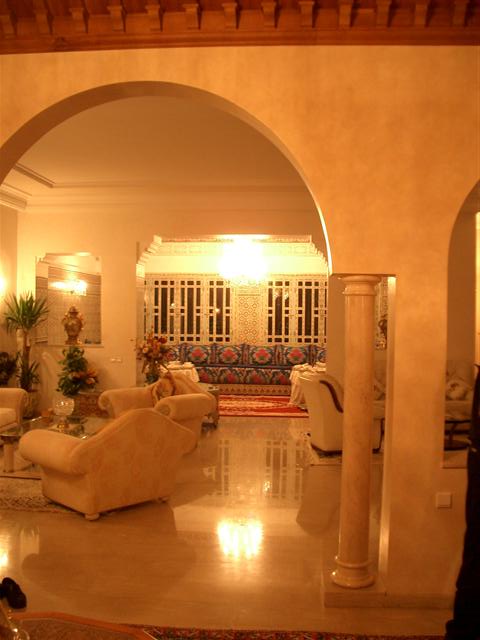 Here's Pat and Clemens, Stephen Forte, Ingo Rammer, Malek, and Yann Faure.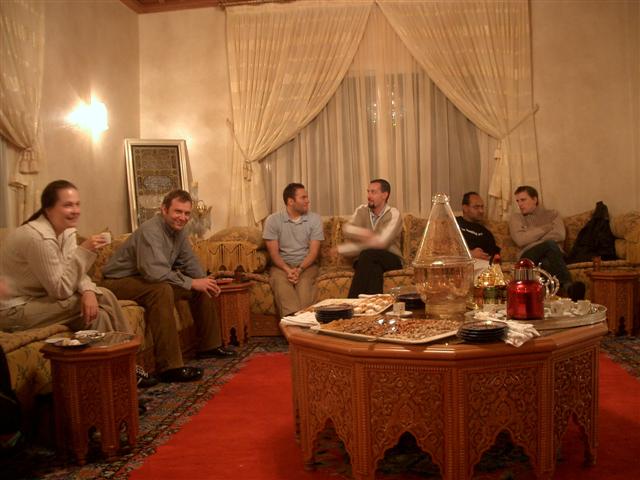 About Scott
Scott Hanselman is a former professor, former Chief Architect in finance, now speaker, consultant, father, diabetic, and Microsoft employee. He is a failed stand-up comic, a cornrower, and a book author.



About
Newsletter