Just got back from a nice time at The Standard with a pile of Dev Influencers and such. Saw Miguel, Don and Band on the Runtime, Chris Sells, Keith Pleas, Tim Huckaby, Ingo Rammer, Dan Fernandez (C# PM), Julia, lots of INETA folks, lots of MS folks, and it was all great until Bill Evjen was pushed into the Pool by...who? Can't tell ya.
Well, the original Western Movie Star Jack Palance just walked through the Westin's Lobby. Someone else spotted Pat Morita, and the bartender at the bar was Devin Elston from MTV's Road Rules #2. Cool. L. freakin' A.
Also, came back to the Hotel fully expecting to go to bed and ended up hanging out with Forte and the folks from Code Magazine. Got to the room and noticed that the Longhorn Developer Center is up! I was really excited for people like Chris Sells for all the work that they've done. It must be a thrilling feeling to see all your hard work come together. The momentum being generated here is great. The biggest things IMHO are the introductions of 1. declarative programming and 2. vector graphics (arguably 1a.) as first class citizens in Longhorn. I'll have an article up on .NET Developer's Journal later this week about Avalon and my thoughts on these issues. I'll post it when it's up.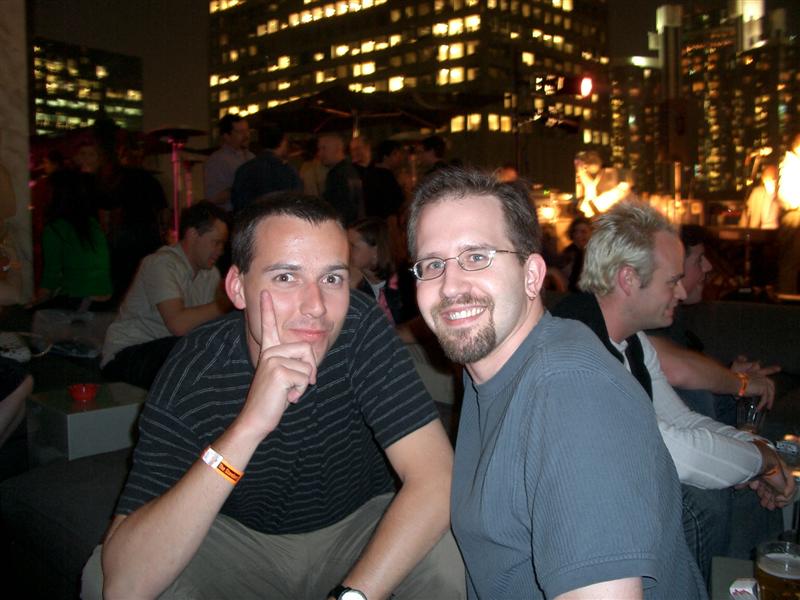 Here's me and Ingo, with Ingo looking wise, and me looking psycho.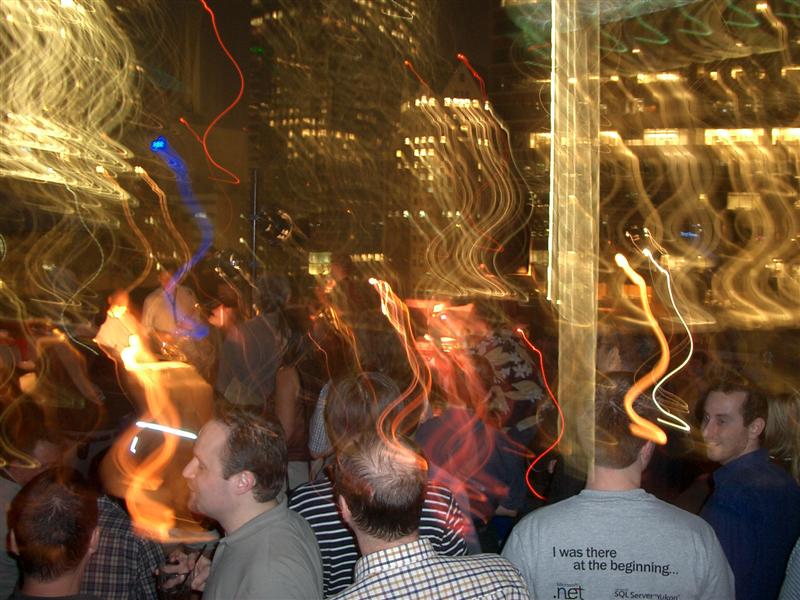 Here's what the party looking like towards the end.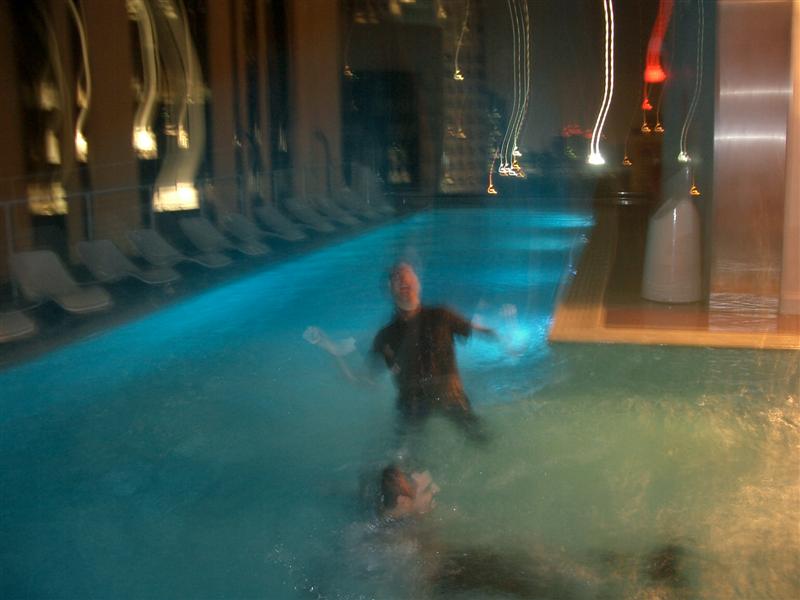 Here's Bill falling (being pushed) into the Pool.
About Scott
Scott Hanselman is a former professor, former Chief Architect in finance, now speaker, consultant, father, diabetic, and Microsoft employee. He is a failed stand-up comic, a cornrower, and a book author.



About
Newsletter