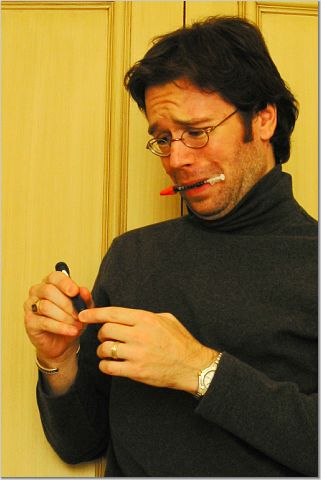 Nils has a great piece on changing the view of folks with "Bat Belts." Nils is a fellow diabetic, unfortunately a new one (October), and believes that we can usher in a new "Diabetes Chic" movement!
"Even if diabetes doesn't take off as an alternative lifestyle, I believe we can revamp its image. Here's a portfolio I'm submitting to modeling agencies. The first shot evokes the mobile professional carrying his glucose meter and insulin delivery equipment in a stylish neoprene hip case. Unfortunately, I already tote around a Pocket PC and collapsable keyboard, so the hipster effect is somewhat diminished, as the second shot reveals."
As someone who has been known to carry:
A blood sugar meter
An insulin pump

A BlackBerry

A cell phone (sometimes)

An iPod

A TabletPC

Insulin, Glucose and spare Needles
and in the past: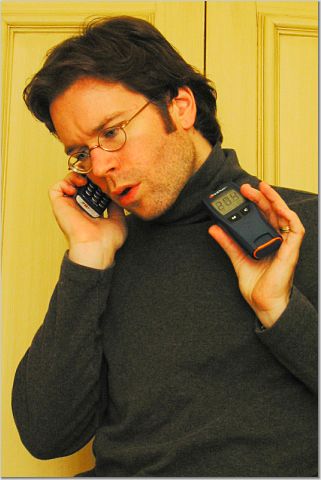 An iPaq

A Handspring Visor

A Newton
I think that a bat-belt-chic movement is in order. Perhaps it will start with a Solar Powered Geek vest, like Patrick's? Is there a geek diabetic version with a cooler for insulin?
About Scott
Scott Hanselman is a former professor, former Chief Architect in finance, now speaker, consultant, father, diabetic, and Microsoft employee. He is a failed stand-up comic, a cornrower, and a book author.



About
Newsletter