I've had a Nintendo Switch since launch day and let me tell you, it's joyful. Joyous. It's a little joy device. I love 4k Xboxen and raw power as much as the next Jane or Joe Gamer, but the Switch just keeps pumping out happy games. Indie games, Metroidvania games like Axiom Verge, Legend of Zelda: Breath of the Wild (worth the cost of the system) and now, super Mario Odyssey. Even Doom and Wolfenstein 2 are coming to the Switch soon!
I've travelled already with my Switch all over. Here's what I've come up with for my travels - and my at-home Switch Experience. I owe and use these items personally - and I vouch for their awesomeness and utility.
Y'all. #NintendoSwitch and #SuperMario on a plane is GLORIUS. Even better with a stand, tiny Bluetooth Adapter, and Airpods. Blog soon. pic.twitter.com/z2RLvy944e

— Scott Hanselman (@shanselman) November 1, 2017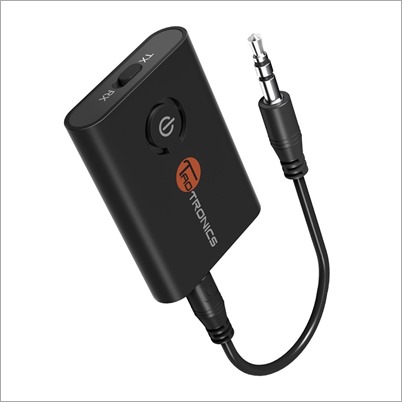 This TaoTronics BlueTooth adapter fixes the most obvious problem with the Switch - no blueooth headset support. If there is ever a Switch 1.5 release, you can bet they'll add Bluetooth. This device is great for a few reasons. It's small, it has its own rechargeable battery, it charges with micro USB, and it supports both transmit and receive. That's an added bonus in that it lets you turn any speakers with a 1/8" headphone jack into a BT speaker. Again, tiny and fits in my Switch case. I pair my Airpods with this device by putting the Airpods into pairing mode by putting the case button, then holding down the pairing button on this adapter, which promiscuously pairs. Works great.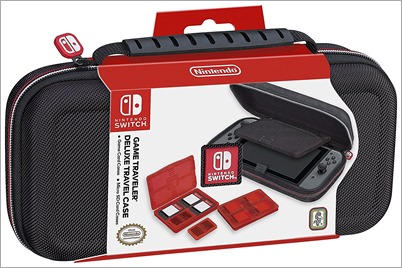 I have a Zelda version of this case. It's very roomy and I can fit a 3rd party stand, a dozen cartridges, BT adapter, headphones, screen wipes, and more inside. There's a number of options and styles past the link, including character cases.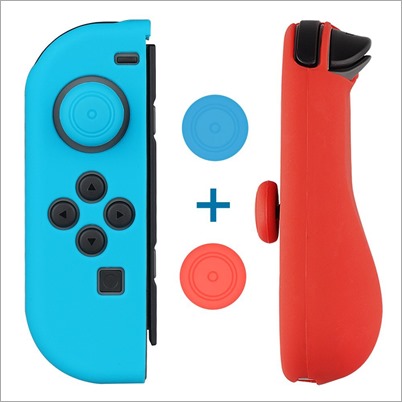 These gel-covers - or ones like them - are essential. The Switch Joy-Cons are great for children's hands, but for normal/larger-sized people they are lacking something. It's not the cover, it's the extra depth these gel covers give you. I can't use the Switch without them.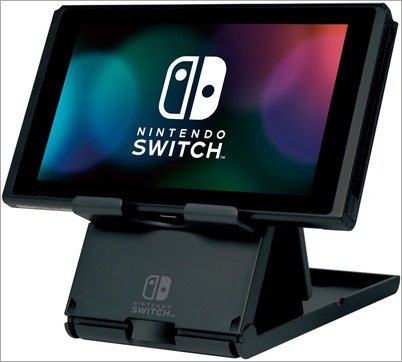 This is an airplane must. I want to use my Pro Controller one a plane - or at least detached Joy-Cons - so ideally I want to have the Switch stand on its own. The Switch does have its own kickstand, but honestly, it's flimsy. Works when the world isn't moving, but the angle is wrong and it tips over easily on a plane. This playstand folds flat, fits in the case above, and is very adjustable. It also works great to hold your phone or small tablet for watching movies, so it ends up playing double duty. Plus, it's $12.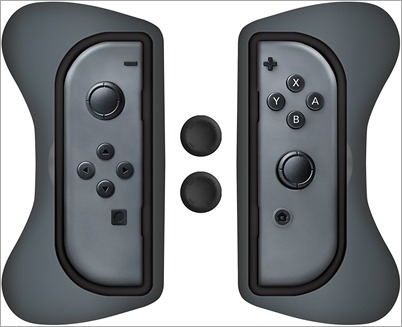 This one is optional UNLESS you have little kids and Mario Kart. When you're using Switch Joy-Cons as individual controllers, again, they are small. These turn them into tiny Xbox-style controllers. They are plastic holsters, but the kids love them.
HDMI Type C USB Hub Adapter for Switch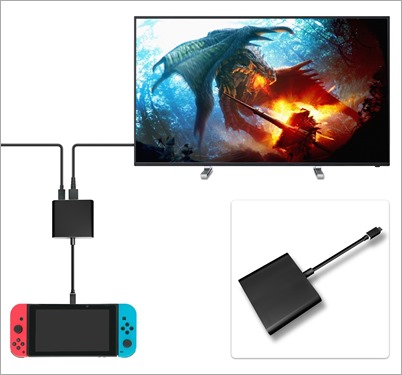 This can replace your not-portable Switch Dock. I didn't believe it would work but it's great. I can also fit this tiny Dongle in my Switch Case, and along with an HDMI cable and existing Switch power adapter I can plug the Switch into any hotel TV with HDMI. It's an amazing thing to be able to game in a hotel on a long business trip with minimal stuff to carry.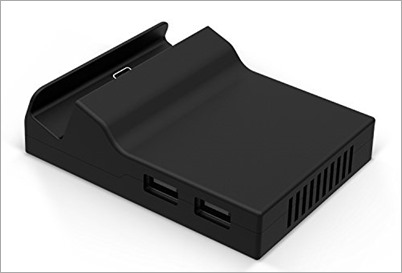 Another docking option that requires some assembly and disassembly on your part is this Portable Dock. It's not the dock, it's just the plastic shell. You'll need to take apart your existing giant dock and discover it's all air. The internals of the official dock then fit inside this one.
What are YOUR must have Switch Accessories? And more important, WHY HAVE YOU NO BUY SWITCH?
* My blog often uses Amazon affiliate links. I use that money for tacos and switch games. Please click on them and support my blog!
---
Sponsor: Create powerful Web applications to manage each step of a document's life cycle with DocuVieware HTML5 Viewer and Document Management Kit. Check our demos to acquire, scan, edit, annotate 100+ formats, and customize your UI!
About Scott
Scott Hanselman is a former professor, former Chief Architect in finance, now speaker, consultant, father, diabetic, and Microsoft employee. He is a failed stand-up comic, a cornrower, and a book author.



About
Newsletter