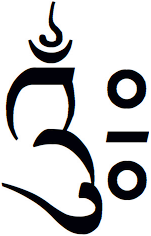 I'm feeling very international this Monday, so here' s a collection of things for you to read. It's a reminder <gasp> that there are a lot of people out there who don't speak English every day (or ever) and it's responsbility of the English-dominated Web to respect that. Even if you don't even write code to be internationalized, you have a karmic obligation to be aware of these things.
And for folks in my world:
And in the vein of 'Whaaaaaa?' check out:
The Microsoft Application Translator: "This new solution, called Microsoft Application Translator (MAT) enables applications to offer on-the-fly localization with no code change and limited investment in localization." Here's their FAQ.
Update: Here's a crucial update. ;) Don't forget that Japanese Emoticons are different than English ones!
| | |
| --- | --- |
| Japanese Smileys | American Smileys |
About Scott
Scott Hanselman is a former professor, former Chief Architect in finance, now speaker, consultant, father, diabetic, and Microsoft employee. He is a failed stand-up comic, a cornrower, and a book author.



About
Newsletter